Donald Trump's Multi-Million Dollar Mansions PICTURES
Inside Donald Trump's Multi-Million Dollar Mansions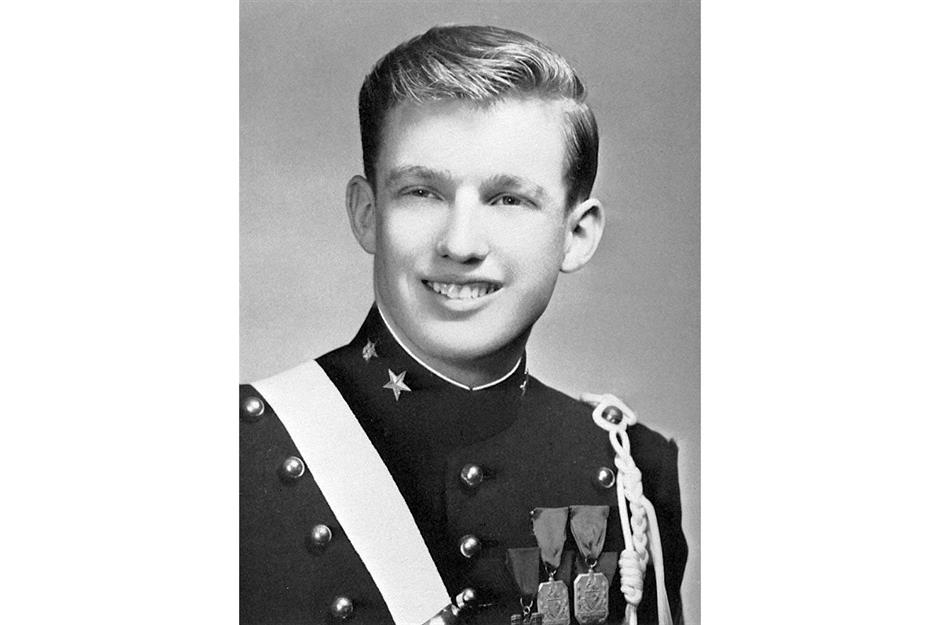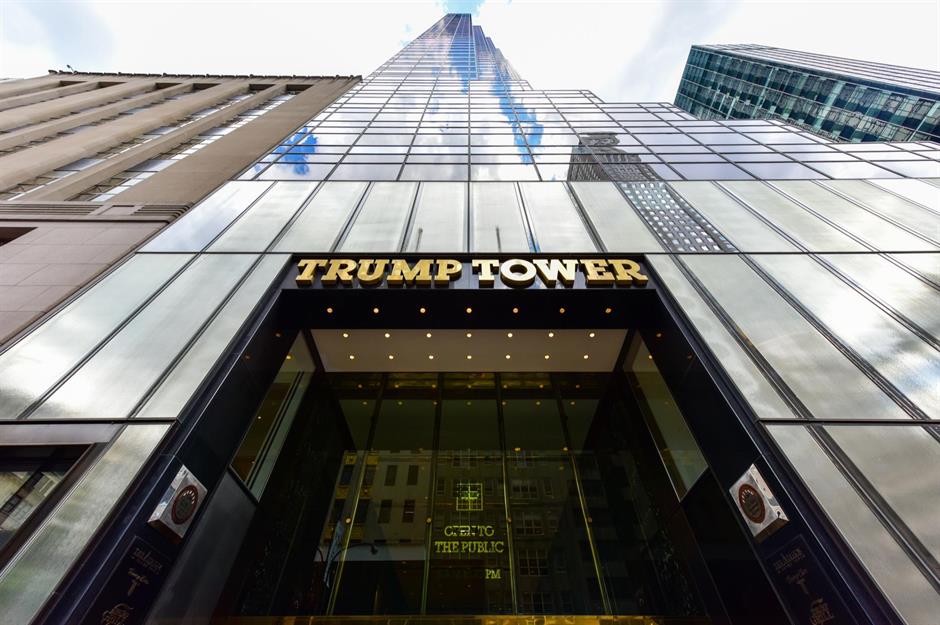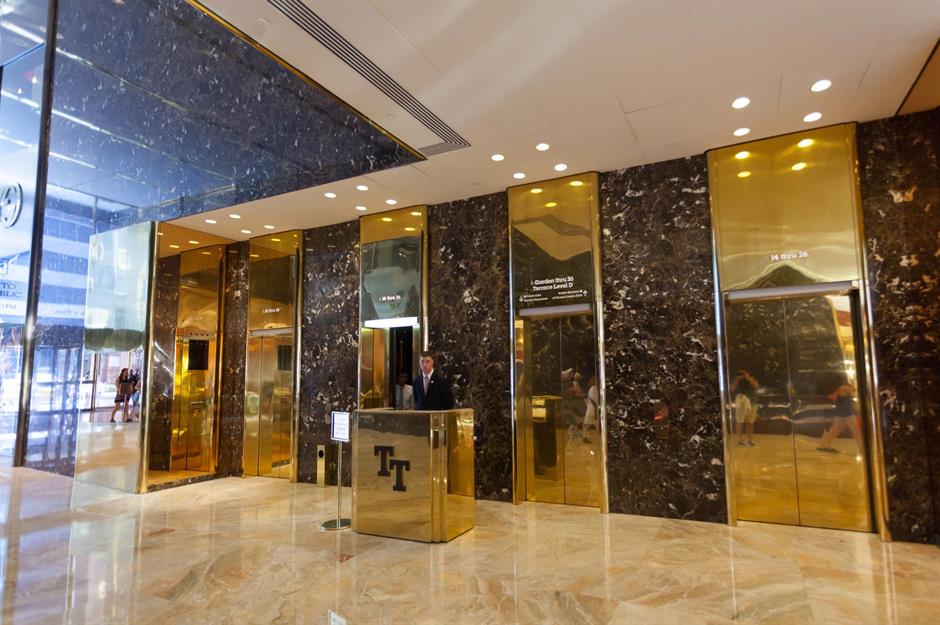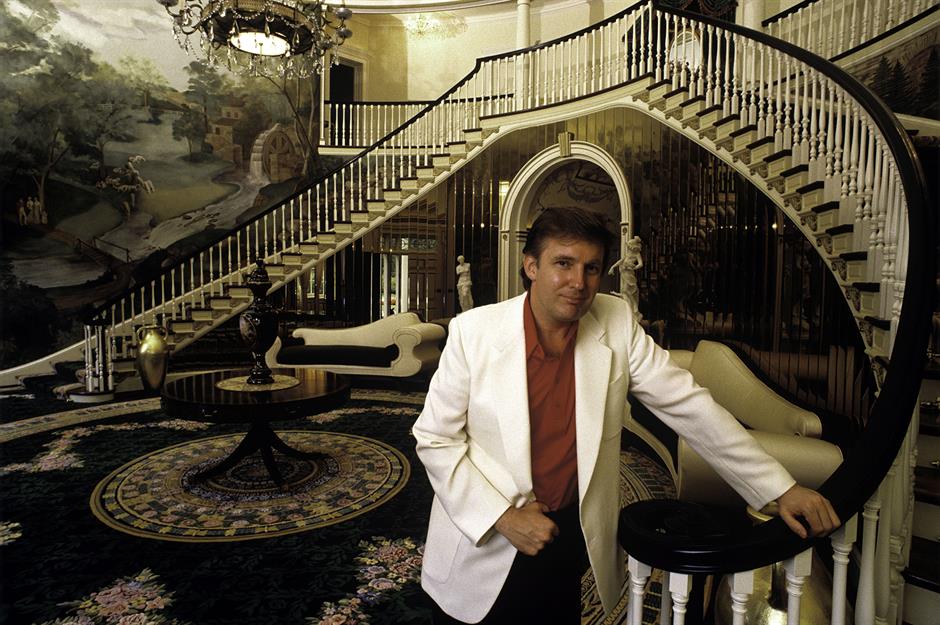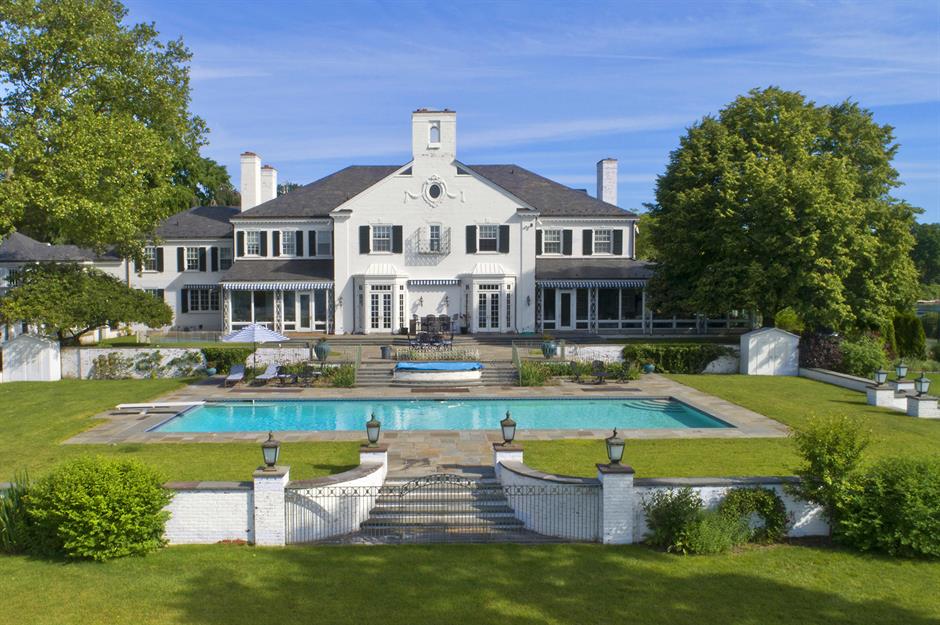 The Trump real estate empire

After a controversial term in power, Donald Trump handed over the key to the White House to the 46th president of the United States, Joe Biden, at the start of the year. But before his political career, the billionaire businessman accumulated a vast property portfolio, both for personal and business use. From his childhood home to his famed Mar-a-Lago base, plus the New York estate that's currently under investigation, click and scroll to take a look inside Donald Trump's real estate empire.

Where did Donald Trump grow up?

Born on 14 June 1946, for the first four years of his life, Donald Trump lived in a modest but quaint mock Tudor mansion located in the leafy and upscale Jamaica Estates section of the borough of Queens. After attending the Kew-Forest School, the young teenager was enrolled at the New York Military Academy aged 13.

After attending the New York Military Academy in 1959, Trump moved to attend the Wharton School at the University of Pennsylvania to study business in 1966. By 1968, at just 22 years old, he joined the family business and began his journey into property development. Since then, Trump has developed real estate, hotels and even golf courses, amassing a business empire thought to be worth $3.1 billion (£2.2bn)

The creation of Trump Tower

After setting his sights on Manhattan, Trump began the construction of Trump Tower in 1979. The 58-storey skyscraper, which was previously a department store, houses luxury residential complexes as well as retail spaces, including Donald Trump's personal residence in the penthouse triplex.

Also the home of the Trump Organization's offices, the tower is famous for its all-out luxury décor. The reception area boasts 240 tonnes of pink white-veined marble with four gold elevators serving visitors only, and a private elevator reserved for members of the Trump family.

Often hidden behind closed doors, this rare photo shows a glimpse inside the penthouse suite. From the sparkling crystal chandeliers and 24-carat gold embellishments to the plush cream carpets, it shows Trump's penchant for luxury furnishings. Barron is said to have had his own floor of the building when they lived there full-time.

Trump's Connecticut marital home

Decades before the name Trump was connected to US politics, it was a name that spoke to great wealth and big business. Trump snapped up this mansion in Greenwich, Connecticut for his then-wife, Ivana and their two children, Donald Trump Jr and daughter, Ivanka. He paid a reported $4 million (£2.9m) in 1982 to secure a trophy home in one of America's wealthiest towns.

Sitting on nearly six acres of lush green land, the property boasts sweeping views of Long Island Sound. In Trump's signature excessive style, the billionaire decorated the house in rich gold with lavish finishes throughout. A photo of Trump at home in 1987 shows the grand entrance with a double staircase and what looks like a hand-painted wall mural.

Spread over nearly 20,000 square feet, the eight-bedroom waterfront estate also boasts eight fireplaces, a five-car garage, a plush movie theatre and a pool house with a lavish inside swimming pool.

Outside is just as amazing with a tennis court, a swimming pool, a private dock and, of course, a putting green. Sitting on its very own peninsula, the home sits surrounded by peaceful sparkling waters.

https://www.loveproperty.com/gallerylist/108992/inside-donald-trumps-homes-from-trump-tower-to-his-family-westchester-estate

When Ivana and Trump divorced in 1992, Ivana got the mansion as part of her settlement, and later went on to sell it for a reported $15 million (£10.8m) in 1998. The current owners have been trying to sell the home since 2014 and have taken it on and off the market a number of times, but relisted it in February 2020 for $32 million (£23m).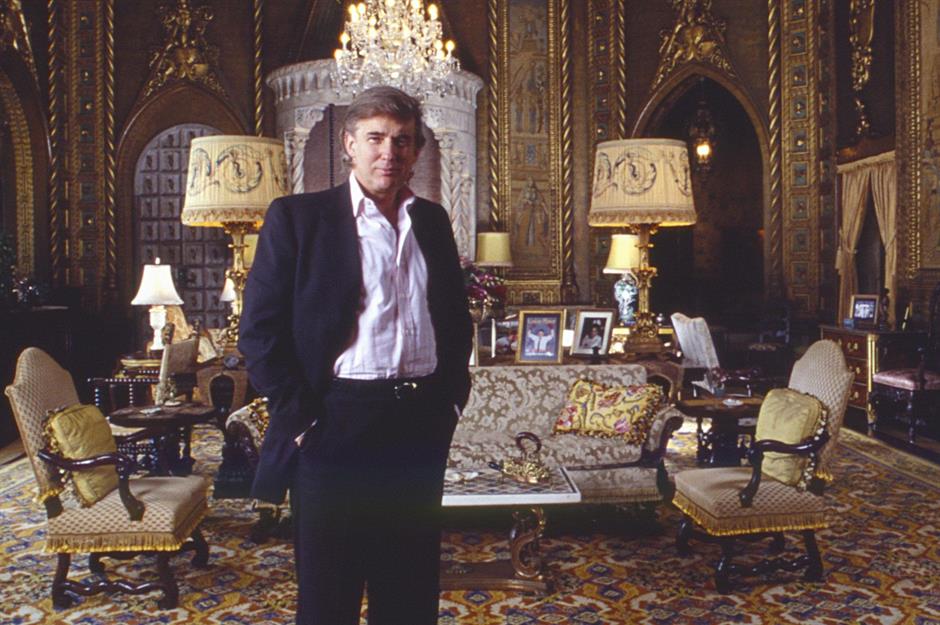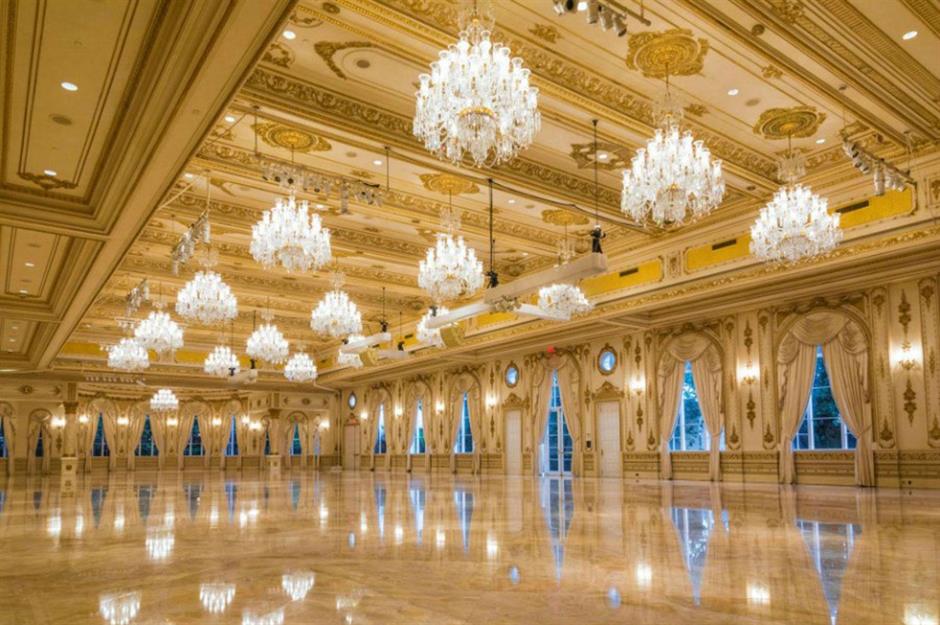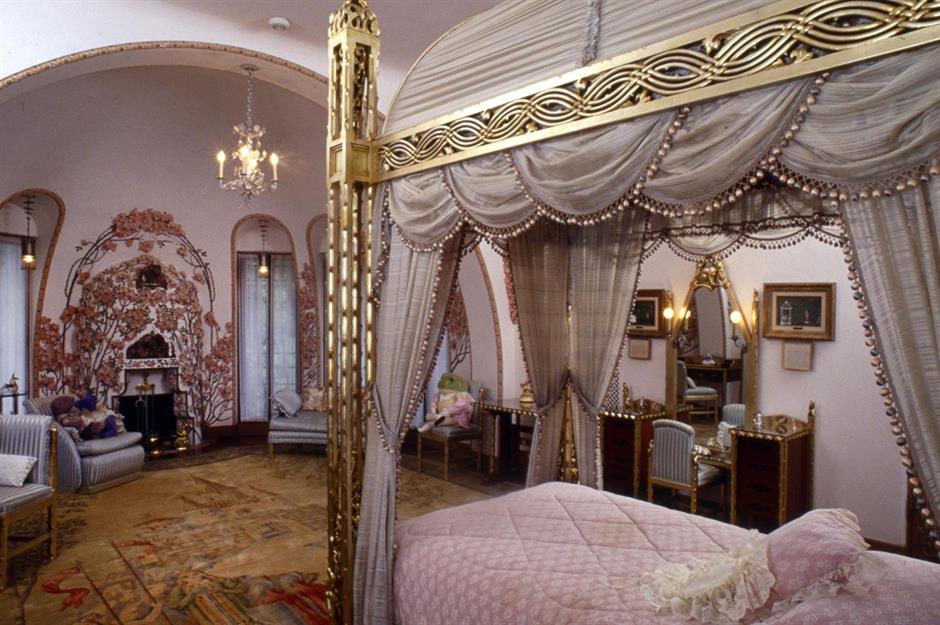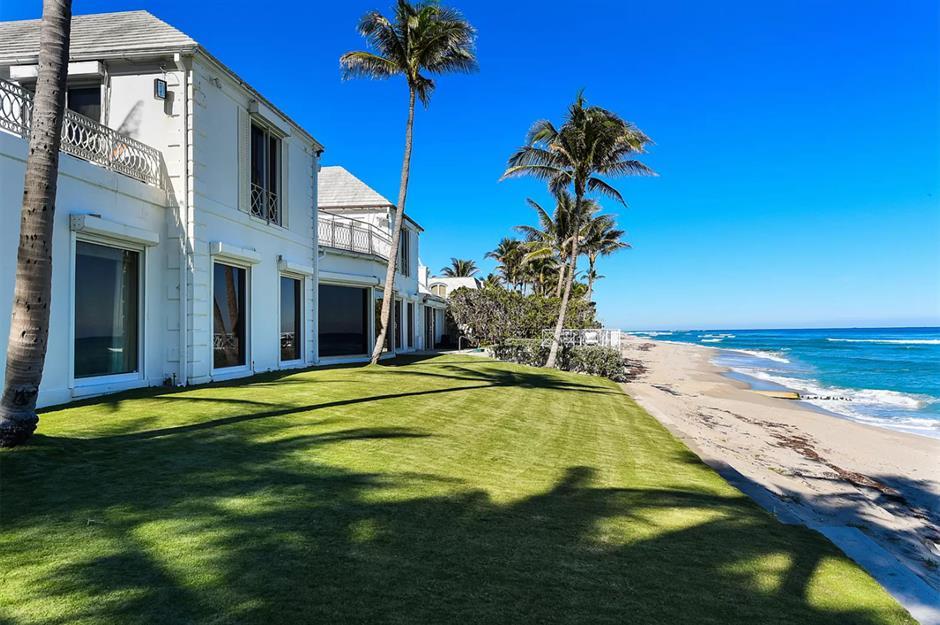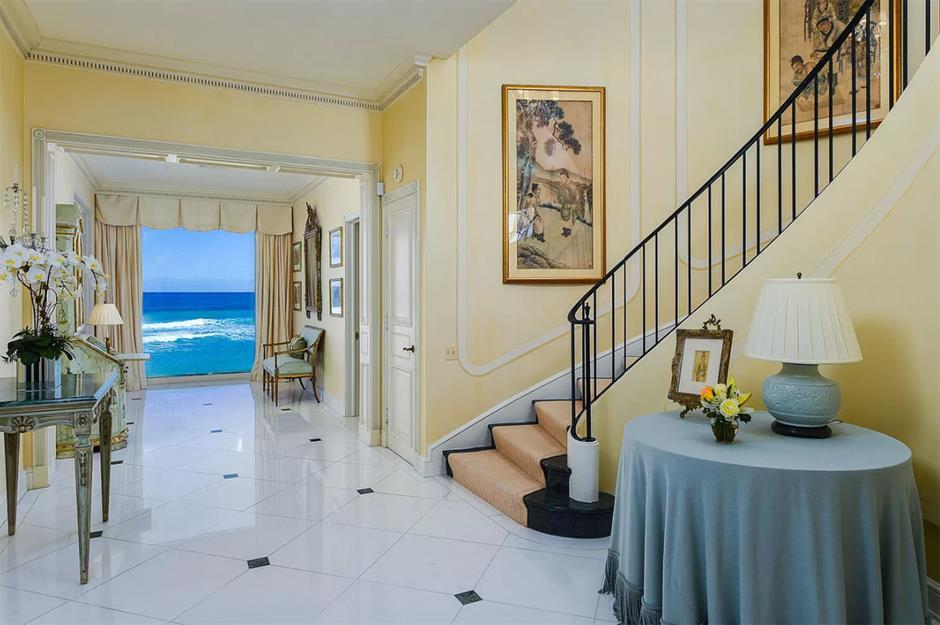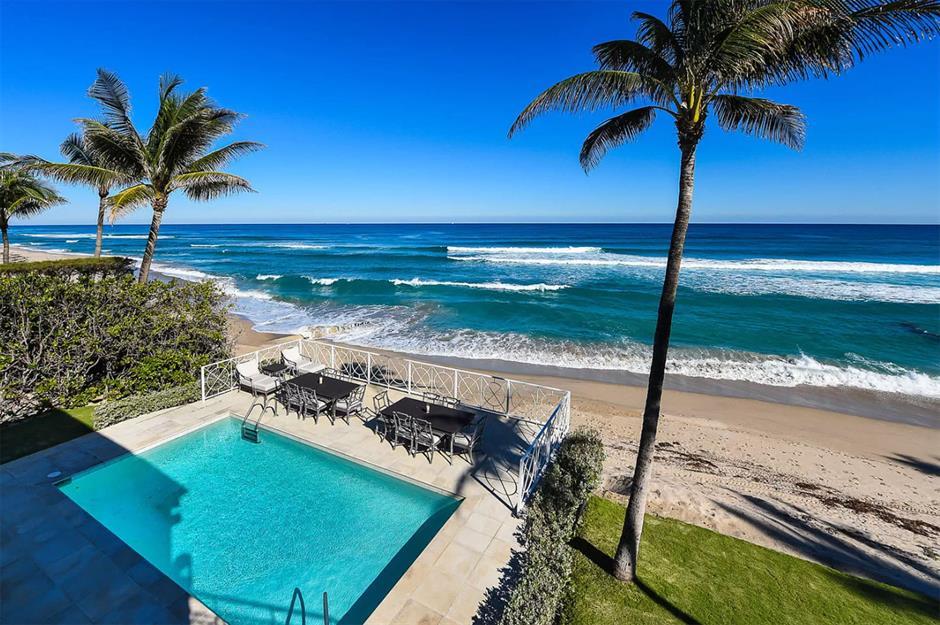 Inside Mar-a-Lago
In 1985, after many years of trying to purchase it, Trump bought Mar-a-Lago for $8 million (£5.7m) including the estate and all its contents. A bargain price, it was much less than what Mar-a-Lago cost to build, with the estate said to be worth $160 million (£115m) in 2018 according to Forbes.
In the early 1990s, Mar-a-Lago was transformed into a members' club by Trump. As his empire ran into financial difficulties, Trump restored the mansion and with a view to creating a cash cow by opening it up to fee-paying members. At the wish of Palm Beach Council, and to gain permission for his new project, Trump promised a sensitive restoration. Some of the estate's contents were sold off at auction to make money but were replaced with reproductions, including a jewel-encrusted marble dining table and Louis XIV chests.
Ivanka's bedroom
This fairytale room was the childhood bedroom of Dina Merrill, the previous owner of Mar-a-Lago and was also Ivanka Trump's bedroom. Named the 'Baby House', the décor was said to be inspired by Sleeping Beauty and boasts a silver-plated four-poster bed and an opulent fireplace surrounded by grand rose motifs.
The Trump family's second Florida home
Mar-a-Lago isn't the only extravagant home linked to the Trumps in Florida. This little-known home in the sunshine state is reportedly owned by a company related to Donald Trump and his family. Eric Trump, the third son of Trump, and Donald Trump Jr. ran a limited liability company called 1125 South Ocean LLC. The company snapped up the home in 2018 for just short of $18.3 million (£13.4m) from Donald Trump's sister, retired judge Maryanne Trump Barry.
The home is set on just over half an acre of land that includes 194 feet of prime ocean frontage, swimming pools and terraces. The house has also been listed as an asset of Trump's in financial disclosure statements released during his time during office as well as having ties to his sons.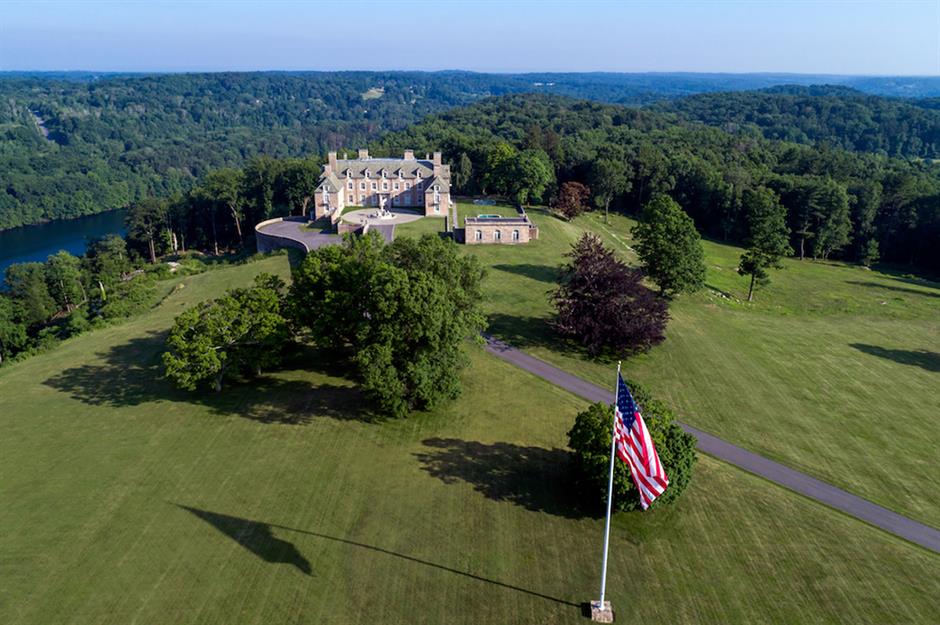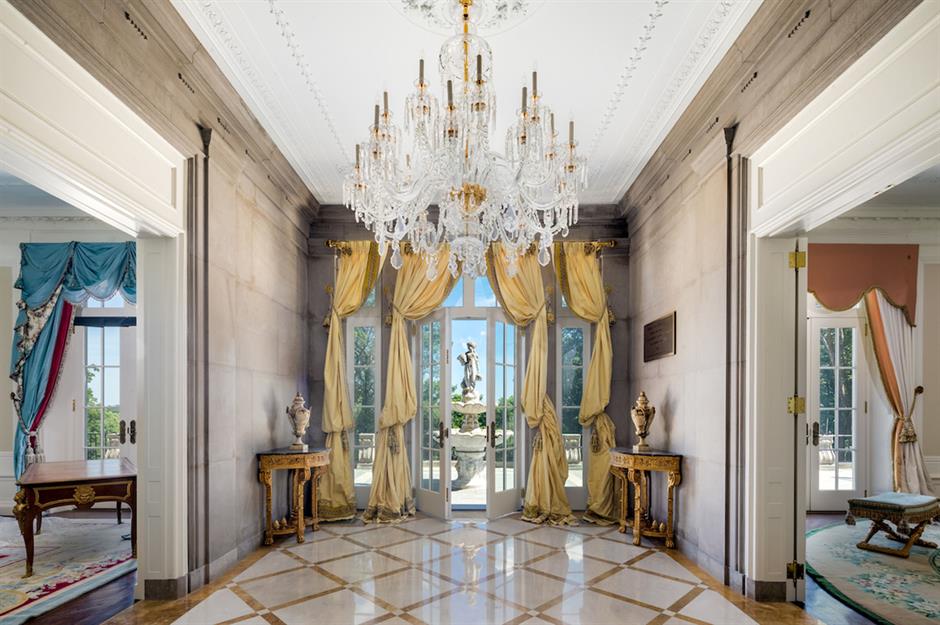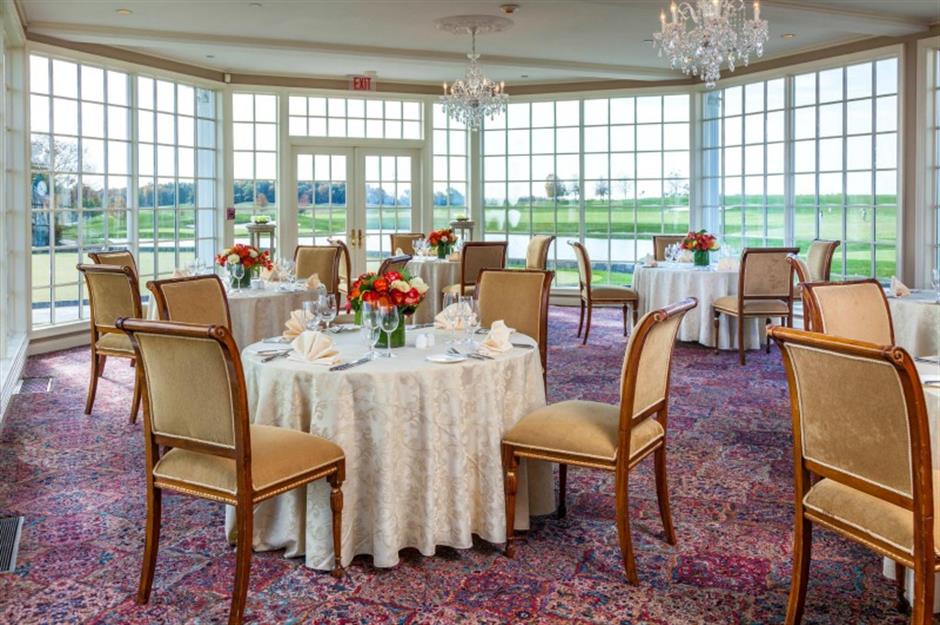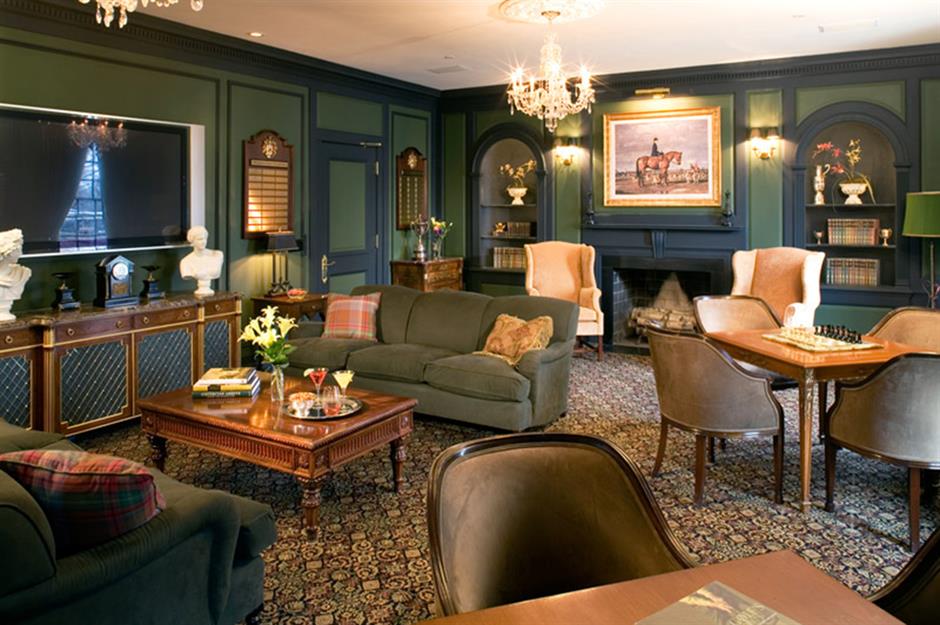 Donald Trump's Westchester estate
After snapping up Mar-a-Lago, Trump bought his Seven Springs estate in 1996 for a reported $7.5 million (£5.4m). As always, a firm focus was on golf and Trump's aim was to build a Trump-branded golf course on the estate. However, plans were dashed by protests but despite the setback, Trump kept the property as a retreat for his family.
Reached via a sweeping driveway and surrounded by manicured lawns, the 5,000-square-foot mansion boasts three swimming pools, a carriage house and 15 bedrooms. Surrounded by 230-acres of land, it would have made the perfect setting for Trump's proposed golf course.
The grand interior, of course, follows the lavish style that the Trumps favour with marble floors stone staircases and high moulded ceilings. Built in 1919 by Eugene Meyer, the chairman of the Federal Reserve, today the home is full of modern amenities including a bowling alley and two staff wings.
Donald Trump's Westchester golf club
If Trump is known for anything, it could be argued that it's his love of golf. The Trump Golf empire extends to Florida, New Jersey and even Scotland, encompassing 17 courses worldwide. Trump National Golf Club Westchester in New York is just one of his members-only estates
Formally known as Briar Hall Country Club, Donald Trump snapped up the site and overhauled the sprawling 75,000-square-foot clubhouse and course before a grand reopening in 2002. The estate is situated just outside of New York City and offers an 18-hole golf course, a swimming pool, tennis courts, restaurant and indoor golf simulator.
Trump's New Jersey Estate
In 2002, Trump National Golf Club also snapped up this estate in Bedminster for a reported $35 million (£25m). Located 40 miles west of New York City in New Jersey, Trump immediately began transforming the club into a luxury club and golf course – it opened in 2004, just in time for that year's Fourth of July celebrations.
Spread over 600 rolling acres of New Jersey countryside, Bedminster offers no end of world-class amenities. It boasts a 36-hole golf course designed by renowned architects Tom Fazio and Tom Fazio II, a 16-acre practice facility, an indoor golf learning centre and even equestrian facilities.
In 2016, NJ.com estimated membership for Trump National Golf Club Bedminster to cost around $300,000 (£216k) – and it comes with lots of perks. As well as world-class golf, members also have access to a heated swimming pool, eight tennis courts, a basketball court, a state-of-the-art fitness centre and even a helipad for flying visits.
Source: https://www.loveproperty.com/gallerylist/108992/inside-donald-trumps-homes-from-trump-tower-to-his-family-westchester-estate